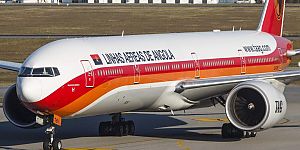 Durban-Luanda flights start November
- Angolan carrier TAAG has announced it will begin flights between its home base Luanda and Durban from November 17.
The thrice-weekly flights are scheduled to depart Luanda on Tuesdays, Thursdays and Saturdays. The aircraft to be used is a B737-700, configured in two classes – business and economy.
The airline announced it would also commence flights to Accra from November 9. These will depart from Luanda on Mondays, Wednesdays and Saturdays. The same aircraft type will be used on that route.